Icon Neo 7: Is It Worth Buying in 2023?
Are you looking for a mid-range phone that can handle gaming and daily use? Look no further than the Icon Neo 7.
This latest release from IQ is a well-rounded phone with impressive performance and gaming features. However, it does have some drawbacks that may make it less appealing to some consumers.
Let's start with the performance. The Neo 7 features the MediaTek Diamond City 8200, a powerhouse chip that outperforms practically every other chip in its price range.
Its performance is even similar to the Snapdragon Triple Eight, but with better thermals, making it ideal for gaming. You can play resource-hungry games like Genshin Impact and PUBG Mobile at high graphics settings with comfortable thermals.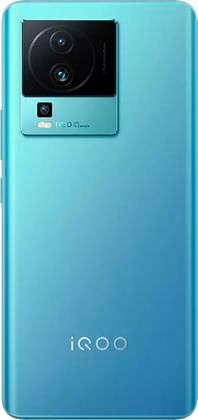 However, there are some optimization issues in a few games, such as Asphalt 9 and Injustice 2, which struggle to hit 60 FPS.
Fortunately, the Neo 7 includes some gaming features that can enhance your experience. The motion control feature lets you run different in-game settings with simple gestures, while the 4D game vibration delivers precise haptic feedback that mimics in-game activities in real-time.
IQ has also incorporated gyrosensitivity settings that enable you to set different levels for recoil control and fast aiming.
Related Articles:
Samsung Galaxy S23 and S23 Plus: Overlooked and Underrated Gems
Poco X5 Review – Value under $200 (₹ 15,000)
However, the Neo 7 isn't just a gaming phone. It's also a dependable performer for daily use, with decent software optimization and a responsive user interface.
The Fun Touch OS experience is also pretty decent, although it can be somewhat strict with memory management in the background. Unfortunately, the Neo 7 only offers two years of OS updates and three years of security patches, which is a bit disappointing for a mid-range phone.
In terms of design and build quality, the Neo 7 is a copy-paste of the previous year's model. It has an all-plastic build material that doesn't feel nice and premium in your hands.
The phone lacks an official IP rating, which may be a dealbreaker for some users. However, the weight distribution is decent, and the curved back with a matte finish is quite attractive.
Finally, let's talk about the display. The Neo 7 boasts a slightly larger 6.7-inch AMOLED screen with a smooth 120Hz refresh rate and a speedy 360Hz sampling rate.
The factory color calibration is good, but it's not as bright as some of its competitors, such as the Redmi Note 12 Pro Plus.
In conclusion, the Icon Neo 7 is an impressive mid-range phone with excellent performance and gaming features. However, its drawbacks, such as limited OS updates and uninspiring design, may make it less appealing to some consumers. Nevertheless, if you're looking for a phone that can handle gaming and daily use without breaking the bank, the Neo 7 is definitely worth considering.